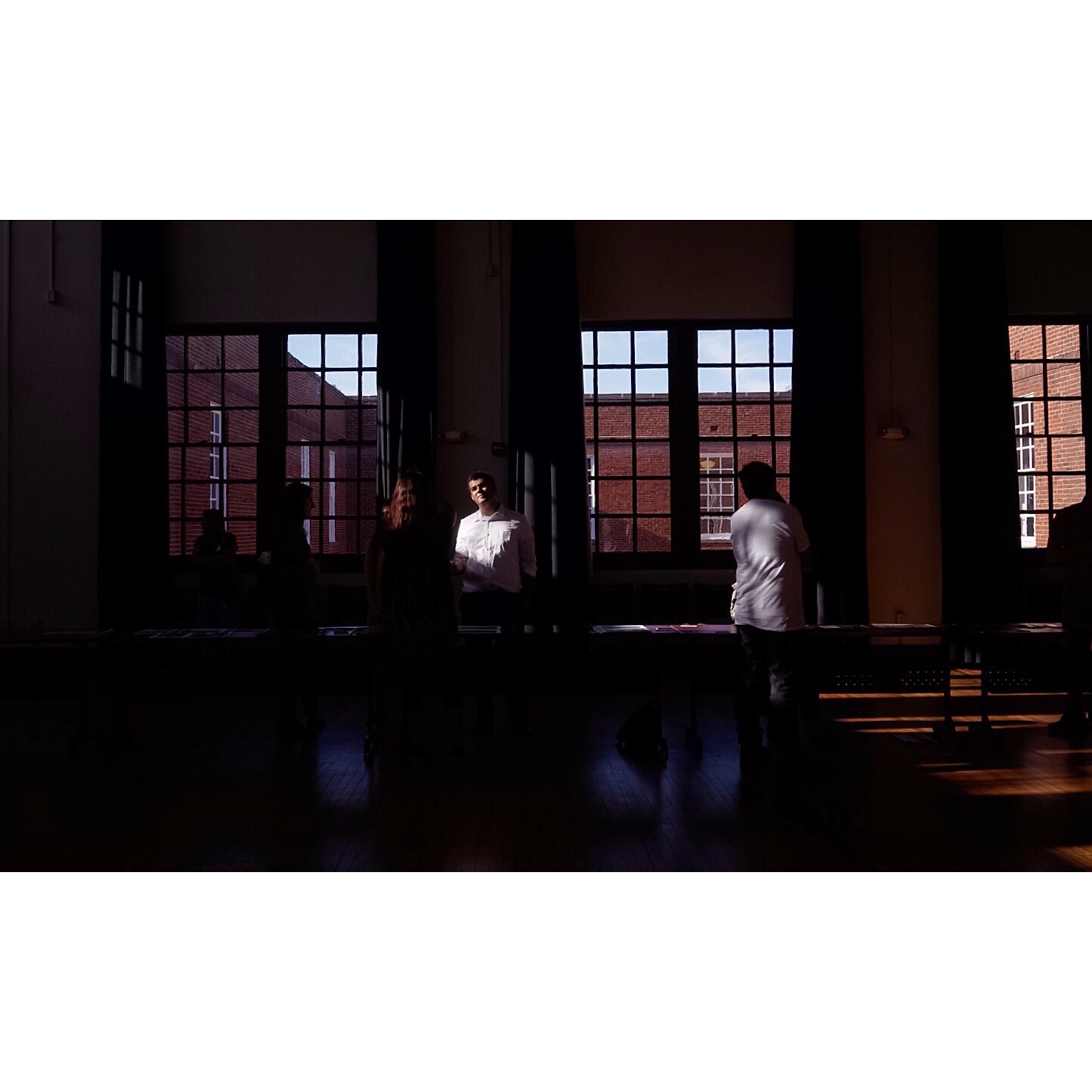 I was honored to attend LOOK3 - Festival of the Photograph in Charlottesville, Virginia this past week.

LOOK3 hosted a curated selection of low-edition photography books, new photography cooperatives (namely, Black Box), an extraordinary number of artist talks and a panel with three of PDN's "30 under 30" photographers to give career advice to the emerging photographer.

As I was a volunteer, I was able to assist Olivia Bee during her workshop at the EDU sessions. "Creating a Photographic Dream World" was geared towards local high school students, hand picked by their teachers, and was a full day-long event playing with portraiture on instax film outside the Jefferson School African American Heritage Center.

Additional highlights of the festival included meeting Doug Dubois, Jon Golden, Ike Edeani, and many other esteemed editors & colleagues.
#look3festival
If you like these images, check out my instagram - @mothdustphoto
Tipping Point features work by the graduating 2015 students of ICP's One-Year Certificate Programs: Documentary Photography & Photojournalism and General Studies in Photography. It is curated by Program Chairs Alison Morley and Marina Berio.
A Personal Note: I would so very much love to see you there. I will have some works based on my newest project, titled Women, which documents two transgender women in New York City. The work will be published on my website in the next week, so keep on checking back to see the full assignment!
Featured Artists
Documentary Photography & Photojournalism
Beatriz Arango García, Khadim Baluch, Mansi Bhajanka, Soumita Bhattacharya, Andrea Cattaneo, Priyanka Chharia, Meskerem Cohen, Yolande Daeninck, Moth Dust, Sara Frisby, Barbara Gracner, Sophia Guida, Tomas Hasselrot, Elena Hermosa, Elise Jacob, Hyungsup Kim, Mikael Krantz, Esteban Kuriel, Alexandra Madden, Loubna Mrie, Giovana S. Nunes, Fabiana Sala, Griselda San Martin, Gareth Smit, Natasha Srour, David Steinberg, Camila Svenson, Alexis Theodoracopulos, Shih-Chieh Wei, Miguel Winograd
General Studies in Photography
Sofia Agote, Ela Apa, Petronella Åslund, Shaye Babb, Gavin Batchelor, Akshay Bhoan, Jasper Briggs, Joana P. Cardozo, Alia Chakukova, Hope Davis, Frances de Larminat, Mélanie Duault, Hadi Fallahpisheh, Maria Fé Romero, Francisco Fernández, Annie Frame, Brian Galderisi, Angie Victoria Garcia, Elizabeth Herring, Izabela Jurcewicz, Ram Kanjanavanit, María Koper, Nicole Kouri, Narisa Ladak, Rodrigo Lopez Gomez, Amy Xian Luo, Roberto Andrade Martini, Kirsten Murphy, Verónica Cerna Orbegoso, Claudia Palacios, Mattia Pardini, Sakshi Parikh, Agostina Pelella, Júlia Pontés, Anissa Lizette Rivera, Cristias Rosas Chocano, Nitzan Rubin, Wirasandi Ruslan, Fernando Sandoval Miquilena, Mariana S. de R. Pantalena, Richard Schatzberg, Erin T. Shipley, Zeynep Simsek, Amit Verma, Jiaxi Yang, Marc Qimeng Zhao
International Center of Photography School
1114 Avenue of the Americas, New York, NY
Jun 19, 2015 – Aug 09, 2015